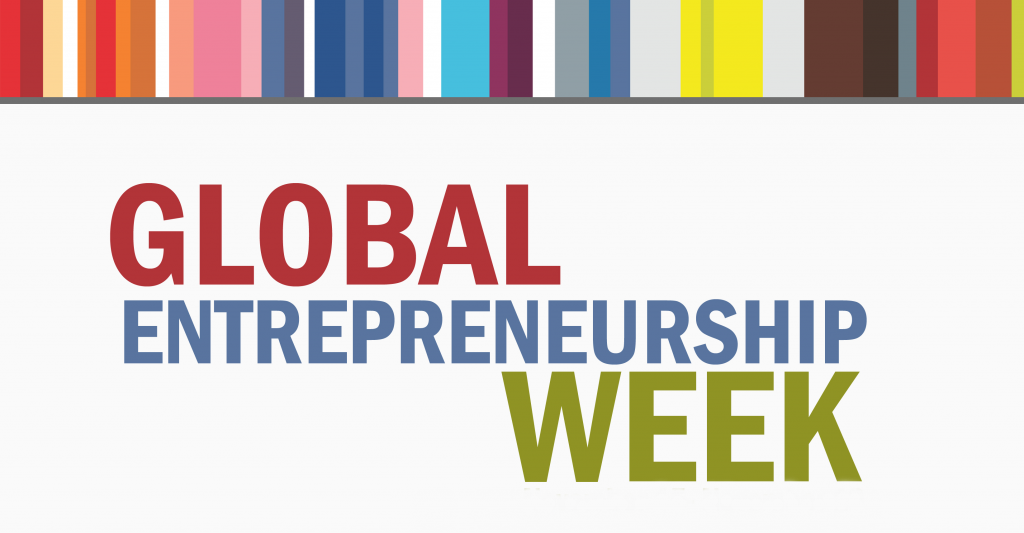 November 17-21 is Global Entrepreneurship Week. All over the world there are events happening to inspire people to become self-starters and innovators.
ABN Unite started our month with our  flagship entrepreneurship network and skills development program, ABN SmartUp Festival.

Throughout the month of November, the YALI Network of the US Department of State also has been celebrating entrepreneurship by offering you advice, resources and inspirational stories on yali.state.gov. 

The next event is a #YALICHAT with young entrepreneur Sheena Lindahl, who launched her own business before she was 20 years old. As co-founder of Empact, she specializes in entrepreneurship, innovation and leadership events to help other people fulfill their entrepreneurial ambitions.

Here are the details of the chat: 
Interested in learning more before asking your questions? Read Sheena's blog post to learn about her recent experiences working with entrepreneurs in Ghana and learn her top tips to finding a path to success with your entrepreneurial ideas: https://youngafricanleaders.state.gov/lessons-for-aspiring-young-entrepreneurs/.
Credit: Macon Phillips, Coordinator, Bureau of International Information Programs, US Department of State